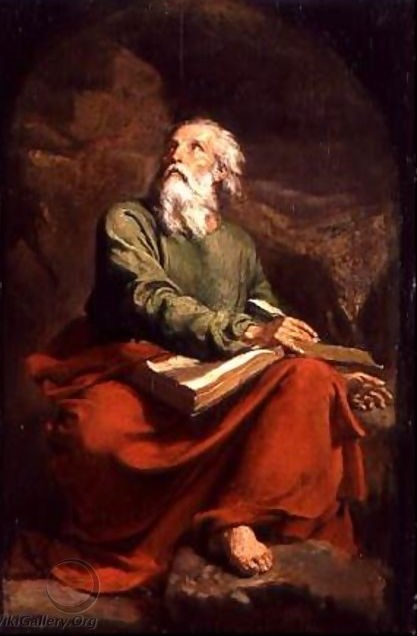 This past Lord's Day I preached on one of the most well-known passages from Isaiah – his vision of the Lord in the temple in 6:1-7. What a magnificent portion of Scripture! As the prophet beholds the majesty of God filling the temple and hears the heavenly choir of seraphim singing his praises ("Holy, holy, holy is the LORD of hosts; the whole earth is full of his glory!"), Isaiah is overcome by dread and the sense of his own unworthiness. He cries out, "Woe is me! For I am lost …" But rather than suffering the doom he feared, he was purified when a seraph took a red-hot coal from the altar and pressed it against his lips. What preacher is able to do justice to the glory, greatness, and grace of God revealed in this passage?
No man can adequately convey the fullness of God's majesty in a sermon on this passage (or on any other passage, for that matter). But the preaching of God's Word by weak and inadequate vessels is the very means the Spirit of Christ uses to convict, convert, and comfort the hearts of sinners. So I trust the Lord blessed his Word at Mt. Rose this Sunday as I spoke on Isaiah's vision of the thrice-holy God.
The very best Bible commentaries are the inspired ones (that is, one portion of God's Word shedding light on another). Thankfully, in the Gospel of John we have such an inspired commentary on this passage. "Isaiah said these things because he saw his glory and spoke of him" (John 12:41). John is here speaking of Jesus. So the very Lord before whom the holy angels hid their faces and feet, was none other than the Lord who became flesh in the person of Jesus Christ. The very God whose majestic holiness overwhelmed Isaiah with the horror of his sin, is the One who was "… made to be sin …, so that in him we might become the righteousness of God" (2 Corinthians 5:21). Jesus is the incarnate God who makes us right with God by taking our unholiness and imputing to us his holiness. By the blood of Christ, our "guilt is taken away," and our "sin atoned for" (Isaiah 6:7).
I cannot think about this passage from Isaiah without thinking about one of the first books I read as a young believer – R. C. Sproul's The Holiness of God. Perhaps this book (along with his messages based on it) was Sproul's greatest gift to the church. In an age when our thoughts of God (when we do think of him at all) are far too shallow and breezy, Sproul brings us back to the same reality that nearly undid Isaiah: the Lord who created us and in whose sovereign hands our eternal destiny lies, is a God of unspeakable glory, majesty, and holiness.
Soli Deo Gloria!
Pastor Johnson